The temporary barrier between our garden and Henri's has been taken down in preparation for laying the foundations of the wall that has to be built there. So for a while the dogs cannot be left free to run around.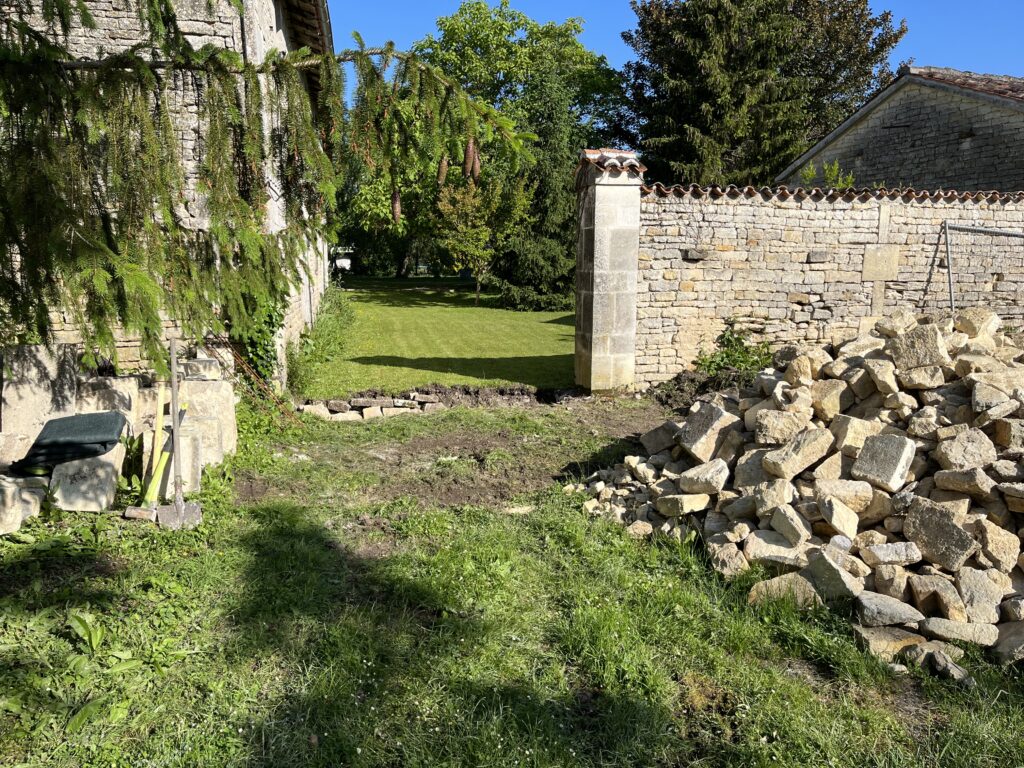 I spent time hanging the temporary electrical cable from the telegraph pole across the road and over the main entrance archway. It needs more securing to make it safe and keep it out of the way of the agricultural equipment that can be much higher than lorries. At the same time I discovered I had committed the cable for the power to the electrical gates so got it installed and buried and also finally filled the trench at the doorway so it can be used safely again. Just sand at the moment as I may yet have to get back into it when the eventual electrical meter box is installed and the fibre connected.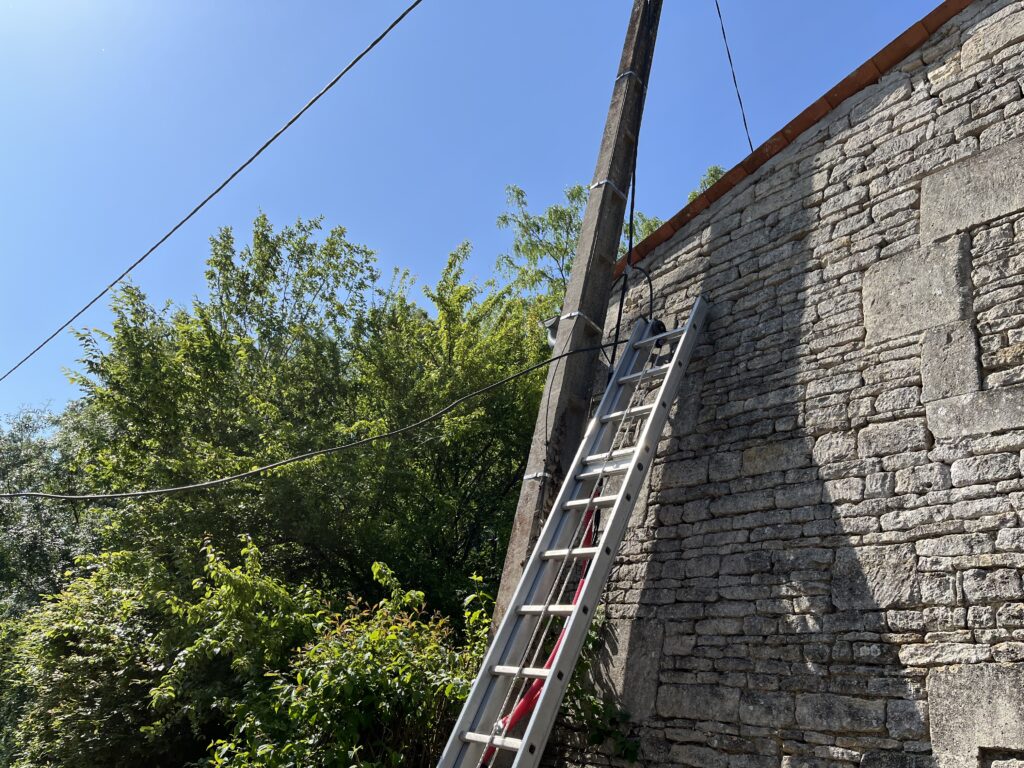 With the car park backfilled and compacted I have finally been able to park the car in its rightful position! Just need the Pergola/Abri/Préau to be installed to protect it all. All ordered, just waiting delivery. Also finalised the internal services in the lounge. Just the island unit cable to go in now. All the other services are now installed to the utility room section.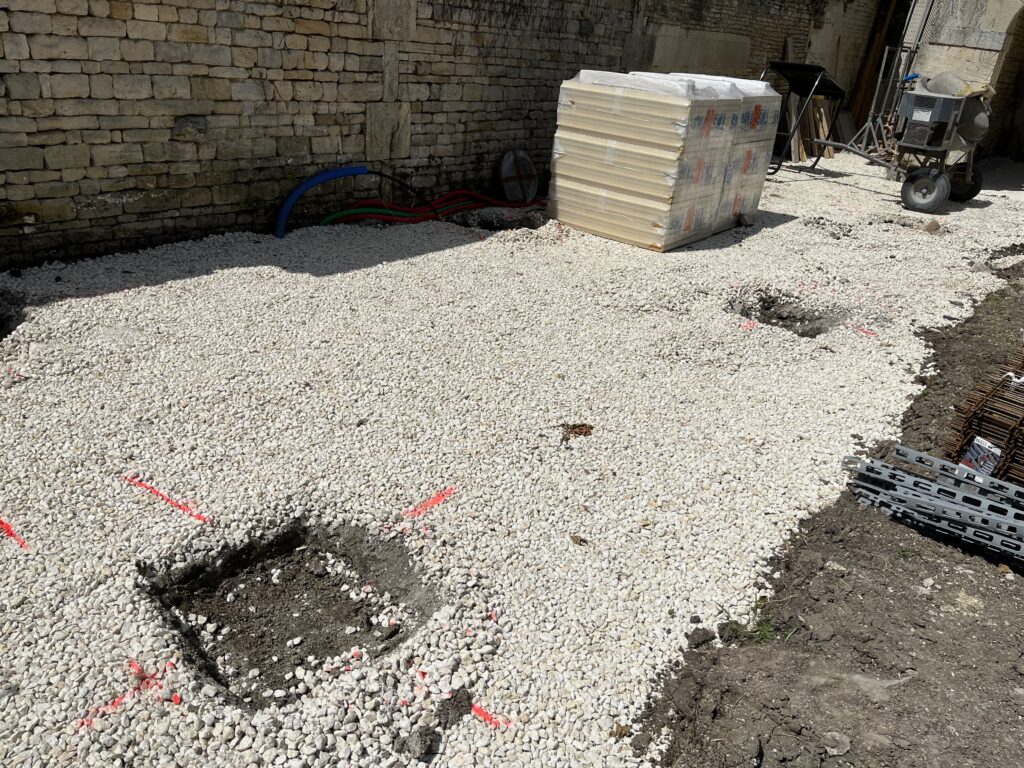 Florent has prepared holes for the foundations of the BBQ area pergola. I think it might be in the wrong position so we either need to redo it or reconsider the design to see if it really matters or not.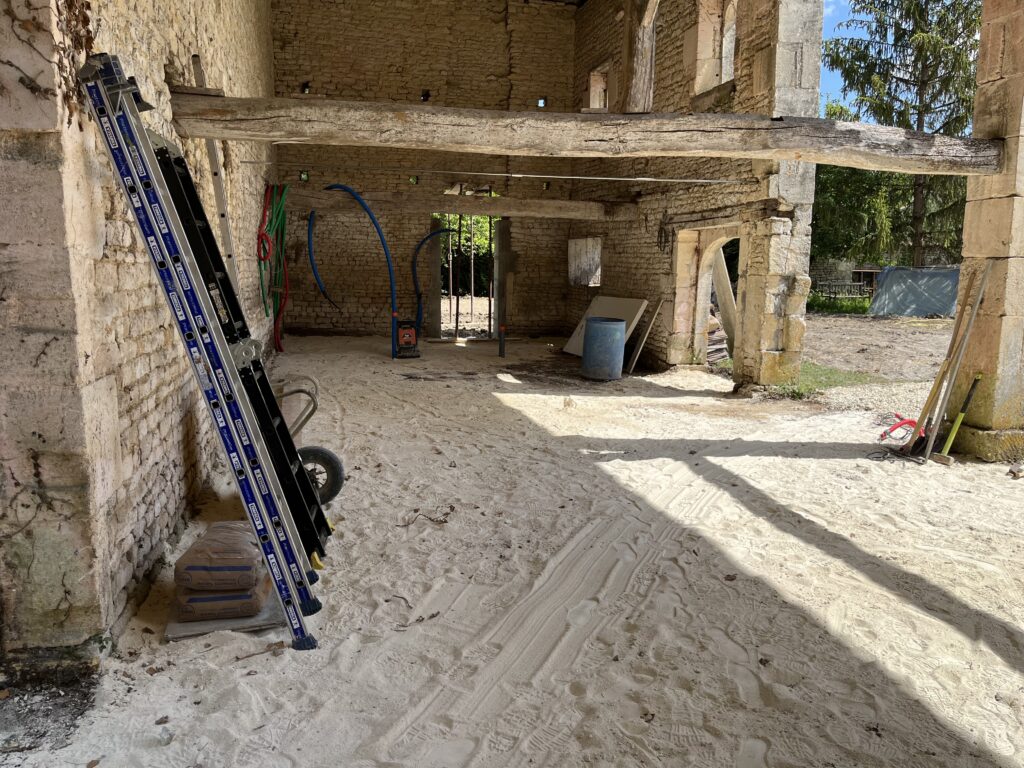 Tie bar in and wall down so there is an open plan feel to the downstairs at last.