So a solution to the hay problem has been found. The lovely people at Le Refuge La Métairie which houses horses, donkeys and goats offered to come over to do the hard work of moving the straw. Alain Chergui once again came to our aid by lending us his trailer which is about four times the size of mine and a date was set. Sadly, no-one else was able to offer help so we did what we could with the one trailer. Each load took over an hour to transport there and back so progress was slow.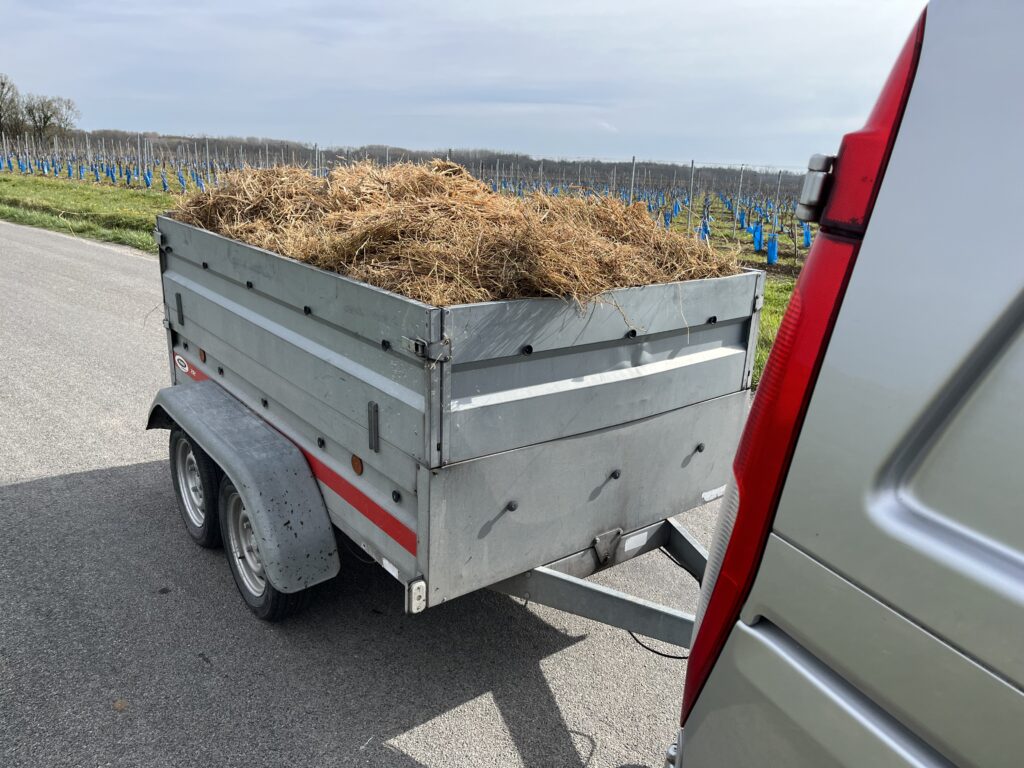 I started earlier than I anticipated so was able to prepare a load before the help arrived. Alain's trailer and the van were both full with the van carrying the bales that had survived. At the first delivery the animals became interested and were soon happily munching on it. Sorry but I only got a picture of Pipo the donkey but there were about 12 goats that also came along to try it. Two of them even ending up inside the van!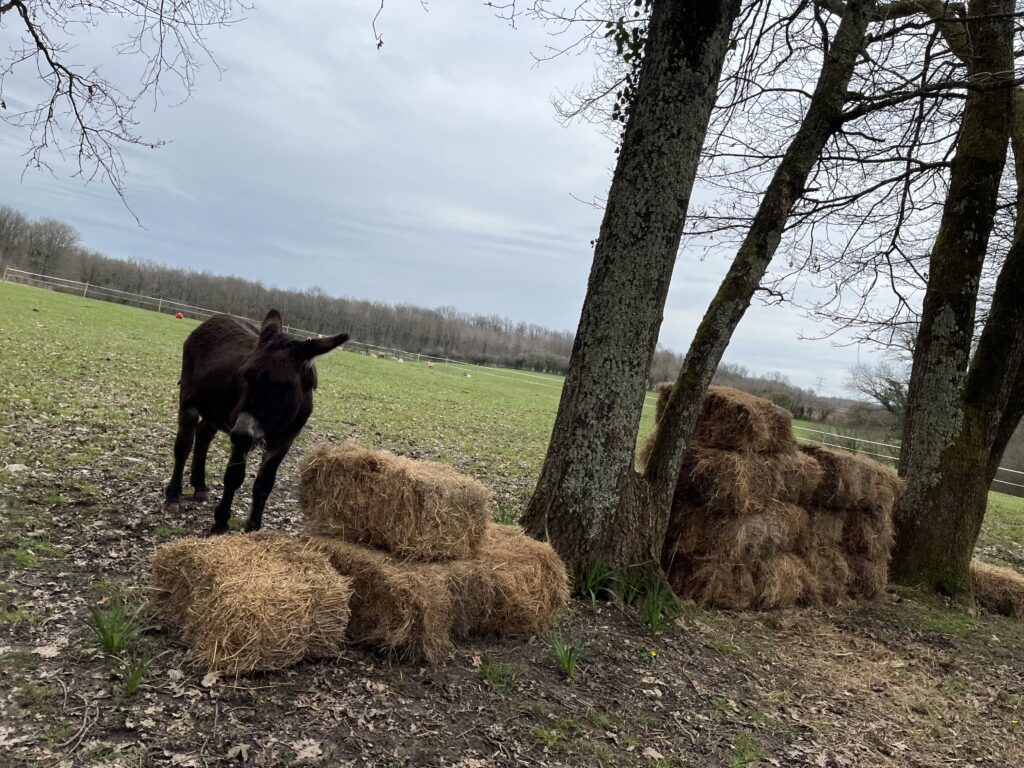 Two loads went well then on the third disaster struck. After loading up the trailer and the volunteers leaving for lunch, the van would not move on the wet grass/mud.
Had to get the team to turn around, come back to site and give a push to get it going again.
When we finally got back to the refuge, we offloaded and stopped to take a welcome lunch break of pizzas.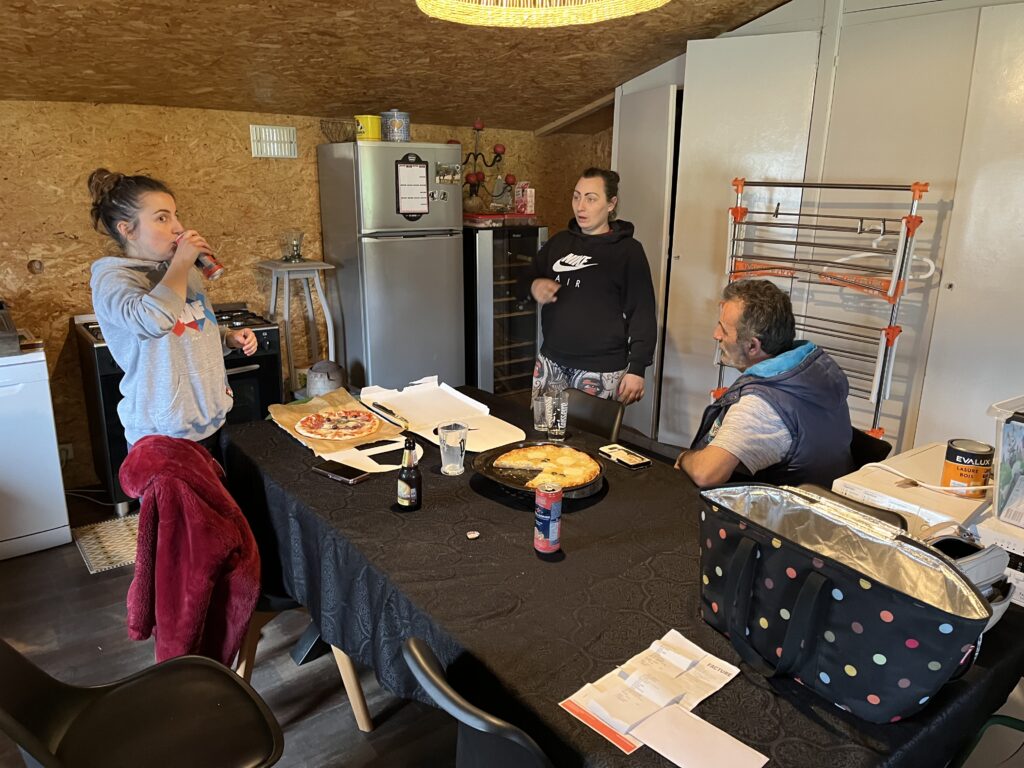 No photos to prove it but Christophe and Alicia's mum did some magnificent work clearing some of the first floor straw while we were taking a load away which made it much easier to load the straw into the trailer when we returned after lunch.
There was just enough time after lunch to do one more run and after a hard day's work I estimate we only shifted 25% of the straw!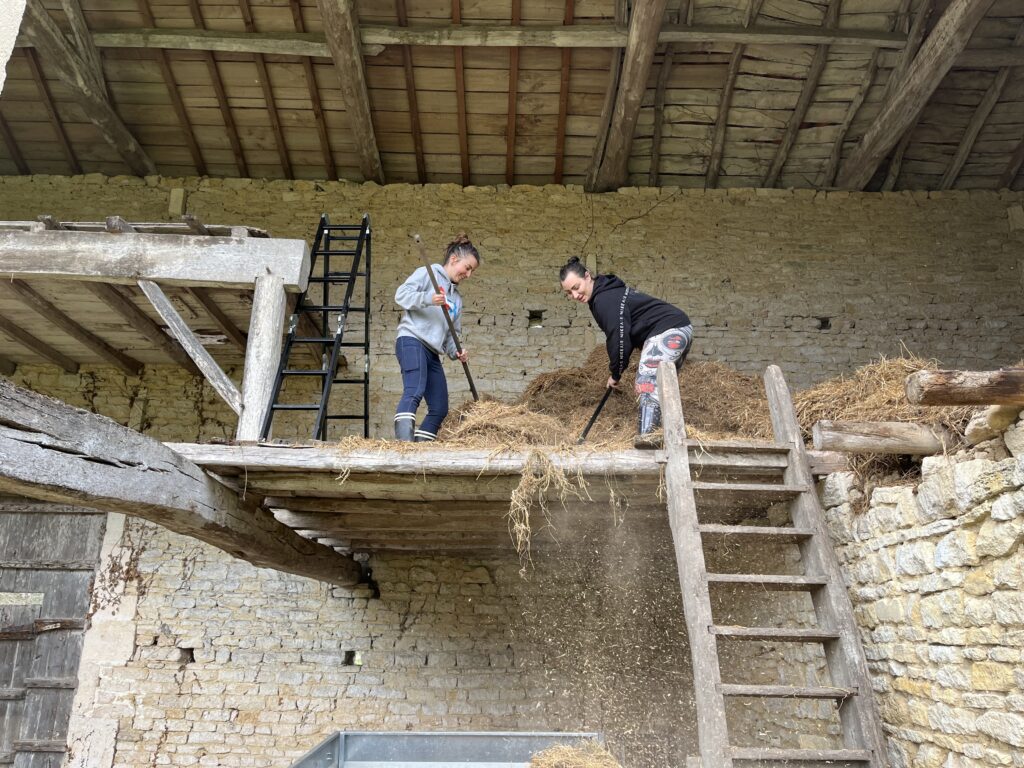 I need to organise a larger lorry for another day (or two) to get the rest moved. Preferably one with a tipper back so that the offloading is quicker.
If you are feeling charitable, le Refuge La Métairie would welcome donations either direct or as support to any of its animals. See here https://lametairie17.fr if interested.