Most of my time is currently spent drawing, planning and sorting out suppliers or builders at the moment but the planning will pay off later.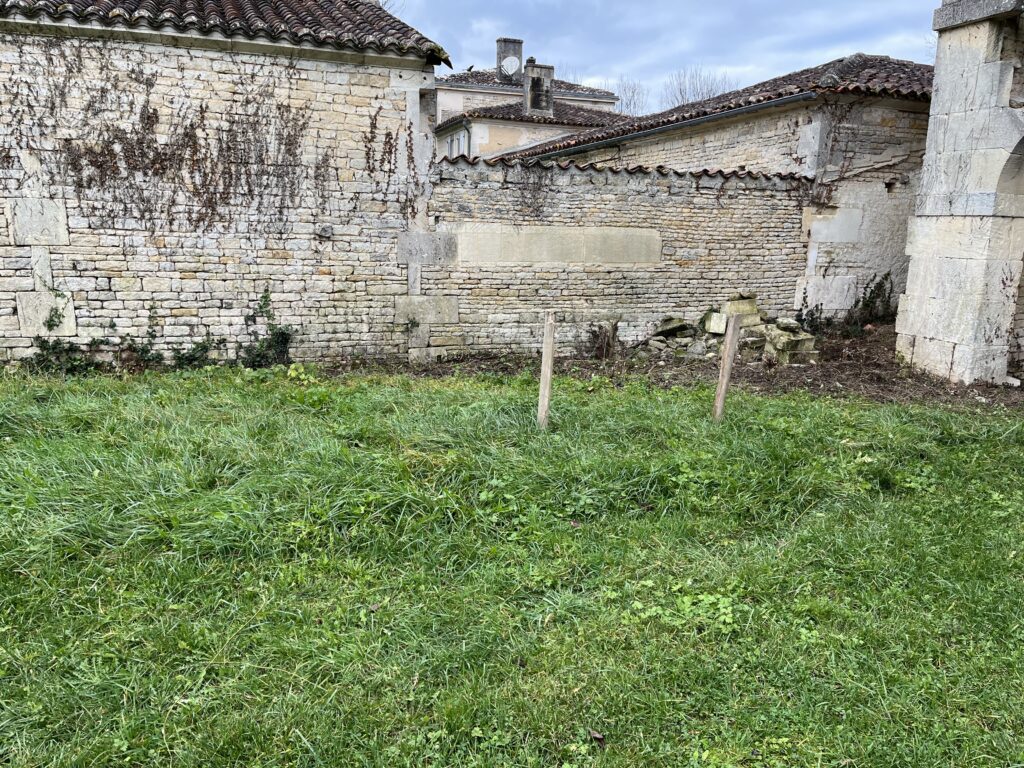 On my occasional trips waiting for someone to come to do a measure or have a discussion I have been working my way around the walls chopping back the undergrowth and clearing the stone walls of ivy both new and old. It is beginning to look much better.
I have also been slowly transferring the plants from storage at the rental house to the site in preparation for a planting session in early spring.  Still wet so I am having to bring the trailer in manually.  Consequently all the plants are in the first corner under the pine tree closest to the gates!  
The plans have been submitted to the planners and the local Mairie so now it is a waiting game as I cannot commission any work without the permission.