Finally the jointing is finished. Scaffold down at the front to reveal its new face and the internal wall also cleared (although still a bit damp as it is inside).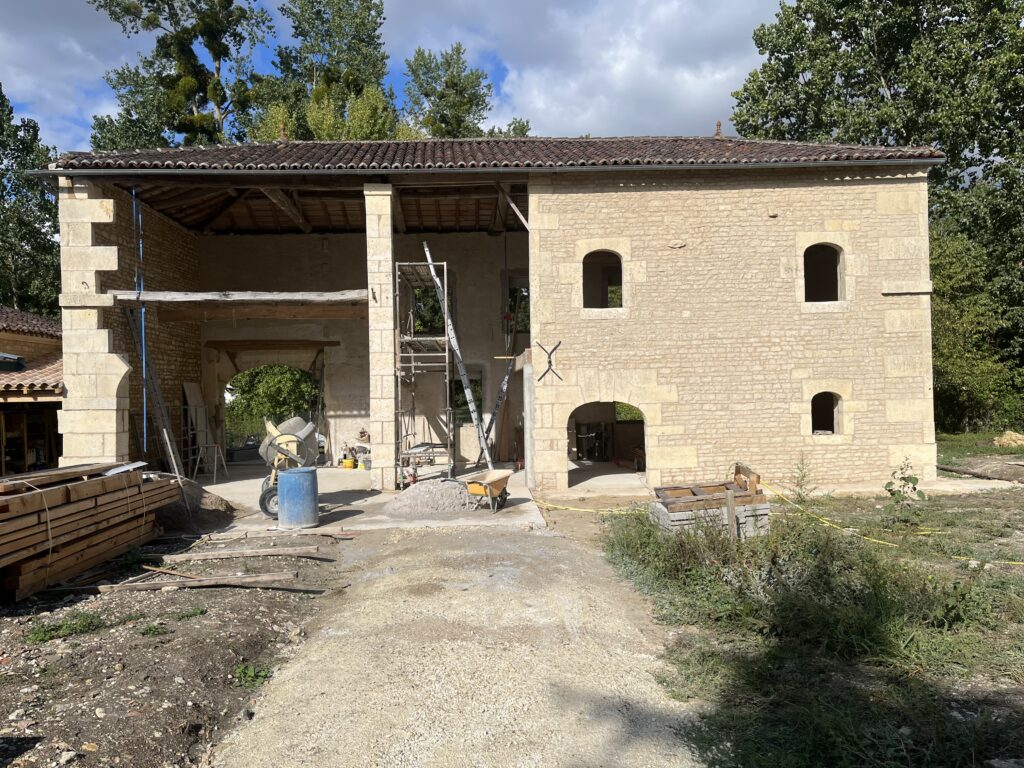 The top of the attic wall has also been done so I have been able to replace the joists and screw them in permanently. Still waiting for the final beams to go in so the floors can be finished.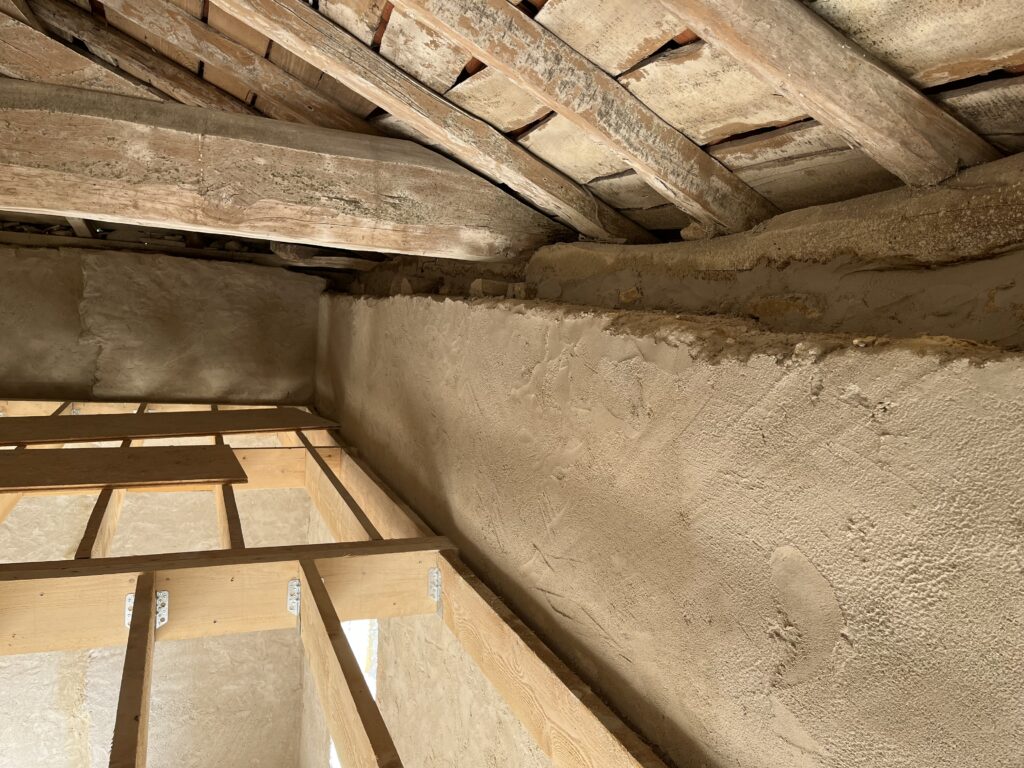 My output today has been the installation of the mini rails that support the PV panels. This first pergola has been a nit of a nightmare as the designers and various supplier have made several mistakes with the components and I ache had to design a solution to overcome the issues. The end result will not be exactly as I hoped so will not look as slick as I originally intended but at least it will be sorted. The second pergola for the parking has similar problems but hopefully these have all been sorted in advance. Next step is to install the inverters and panels and connect them together.